The Future of Conferencing
A series of images about the the role of technology in near future conferencing
This is a series of illustrations I created for
SquareMeal
 about the increasing role of  technology in the future of conferencing.
The client was keen to use an earthy palette, something I haven't done that much of so in a way it was a refreshing excercise.
I also properly started messing around with textures again, so all in all this really felt like a project which pushed my methodology along a little....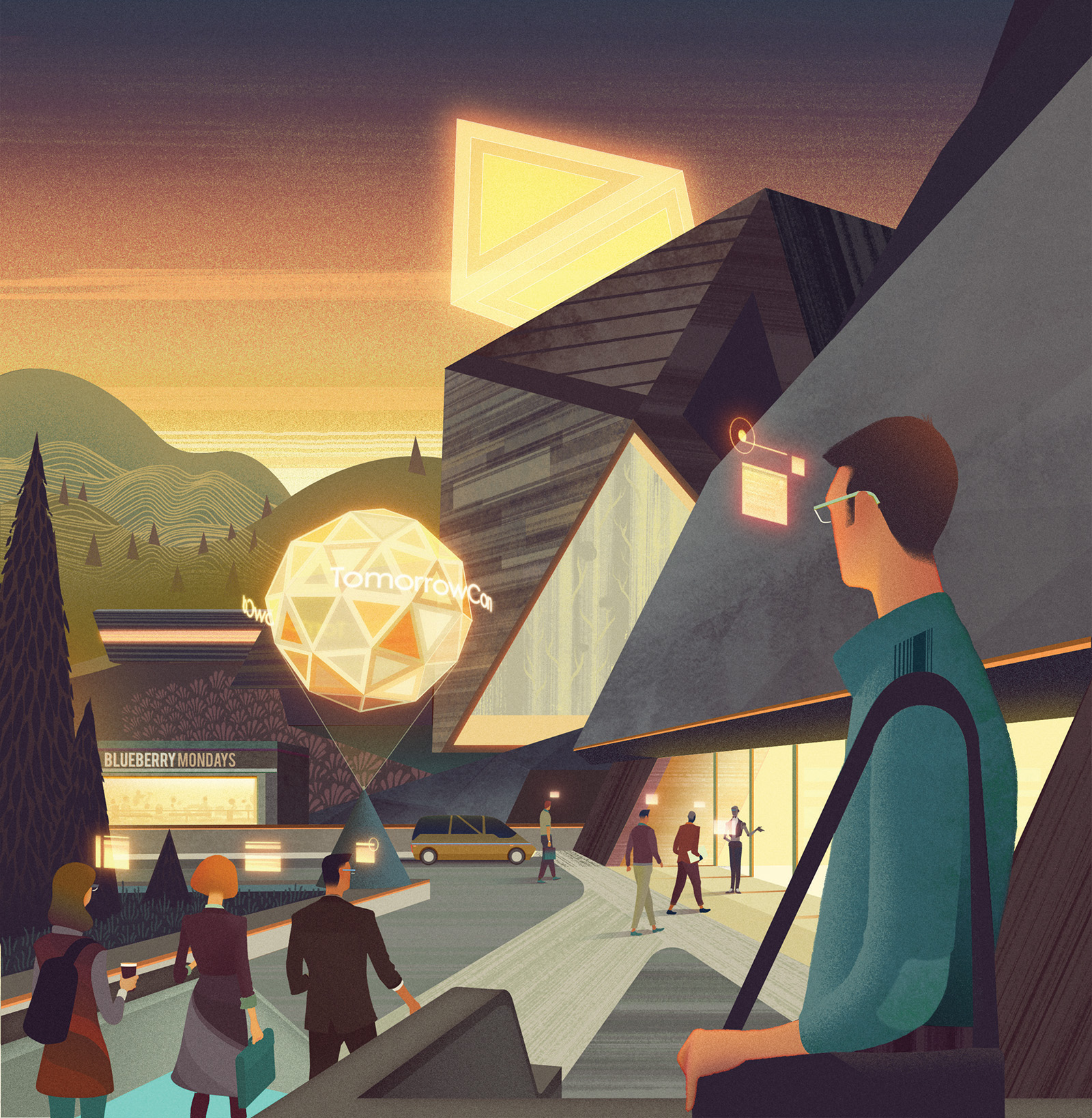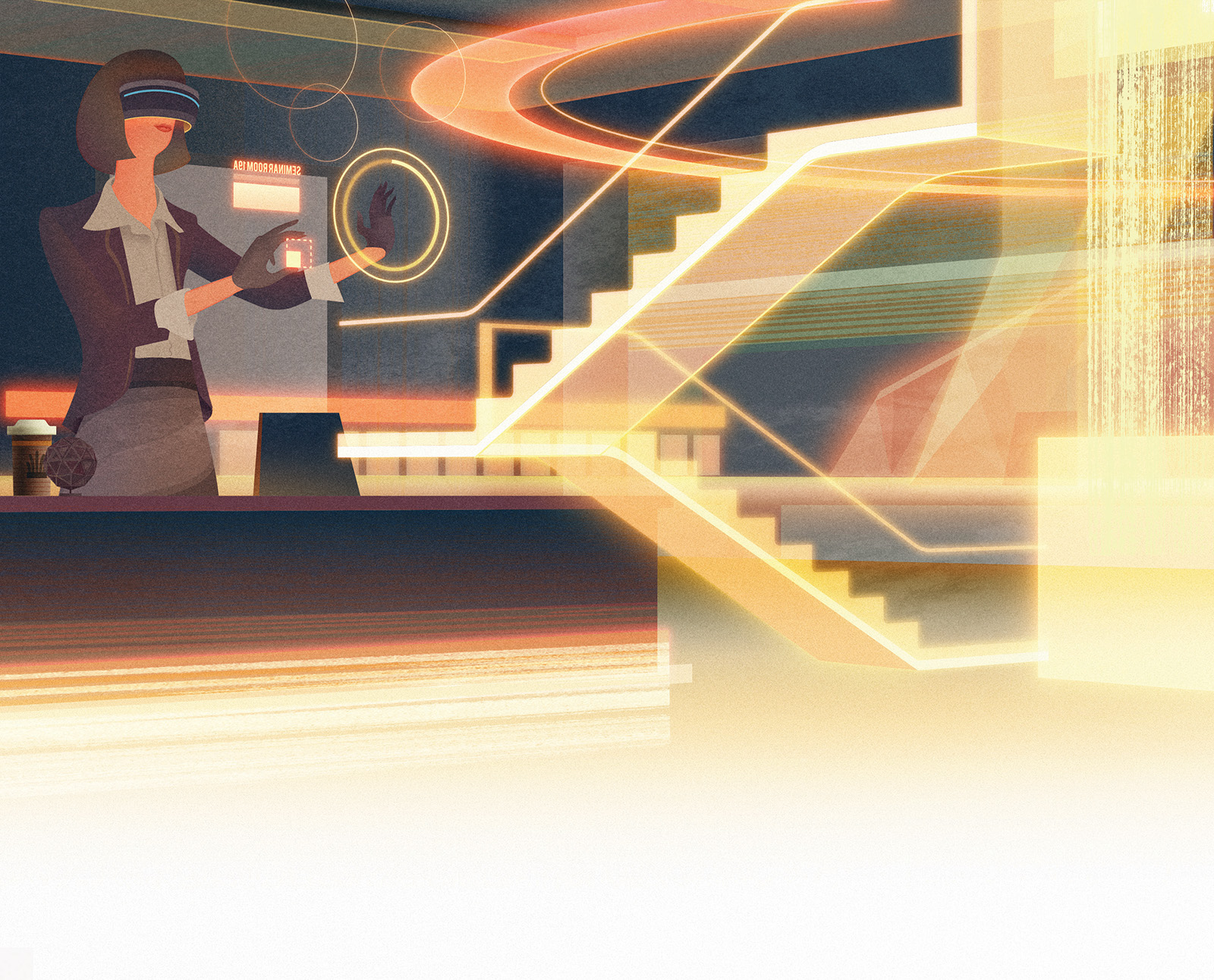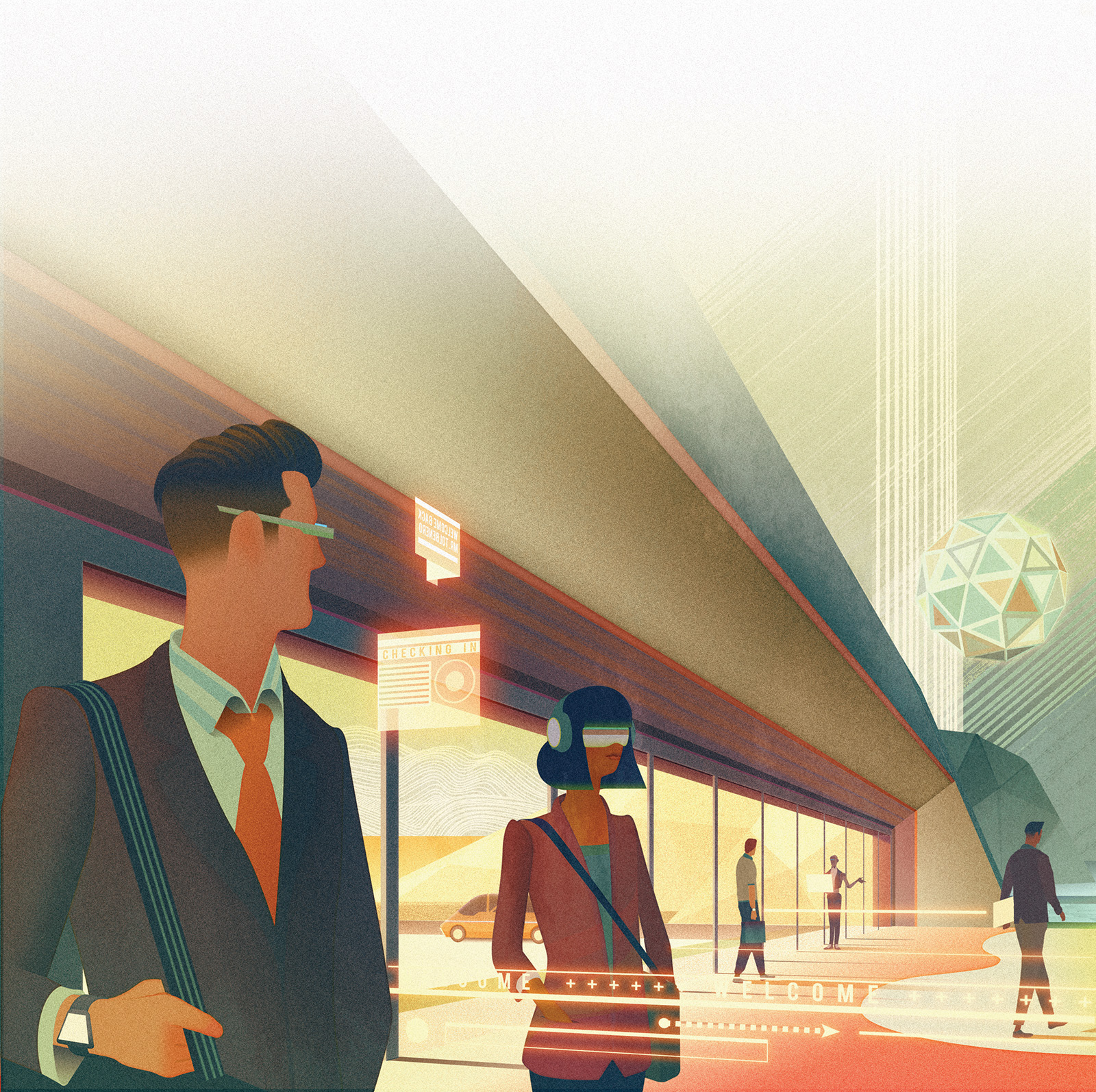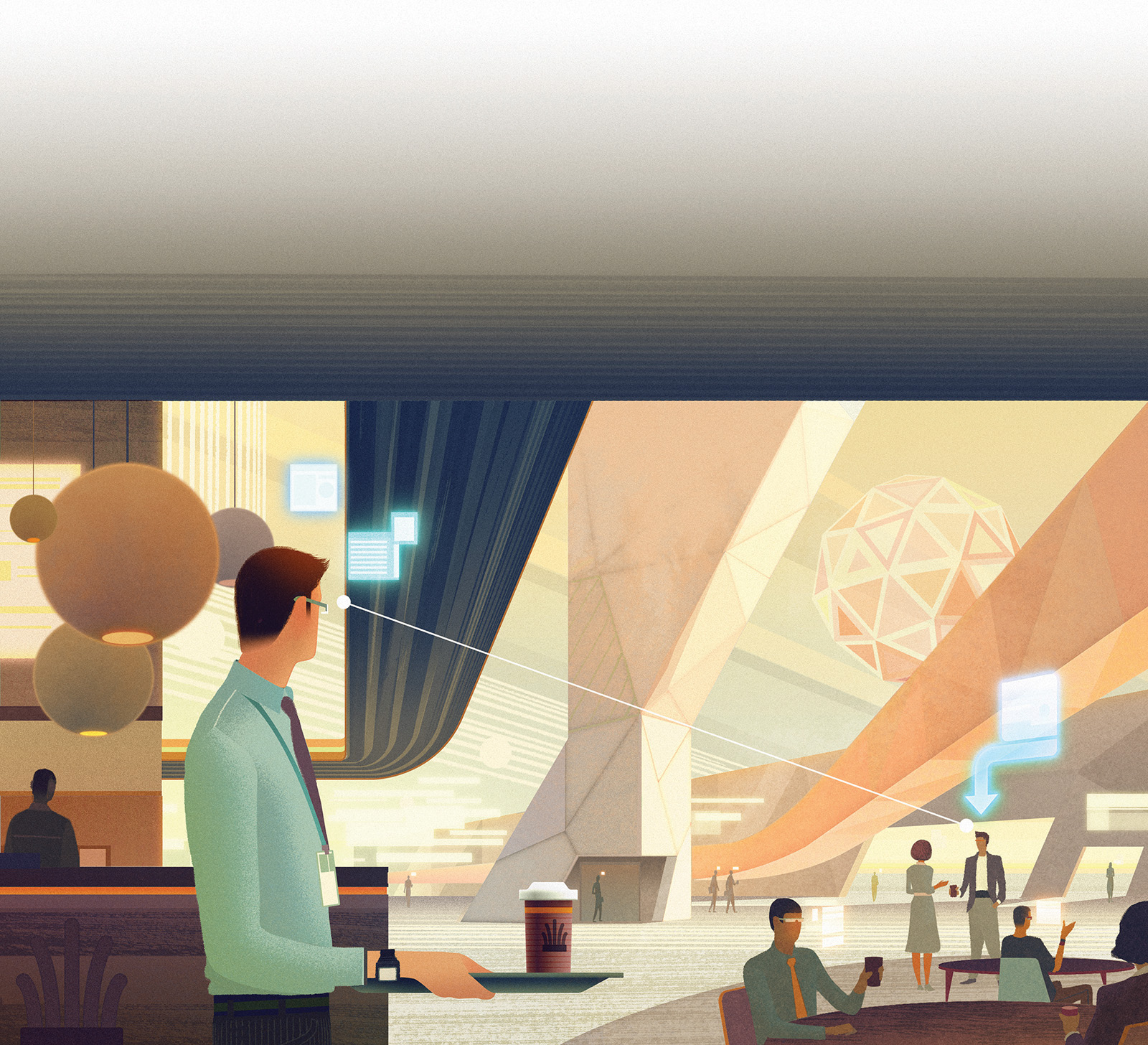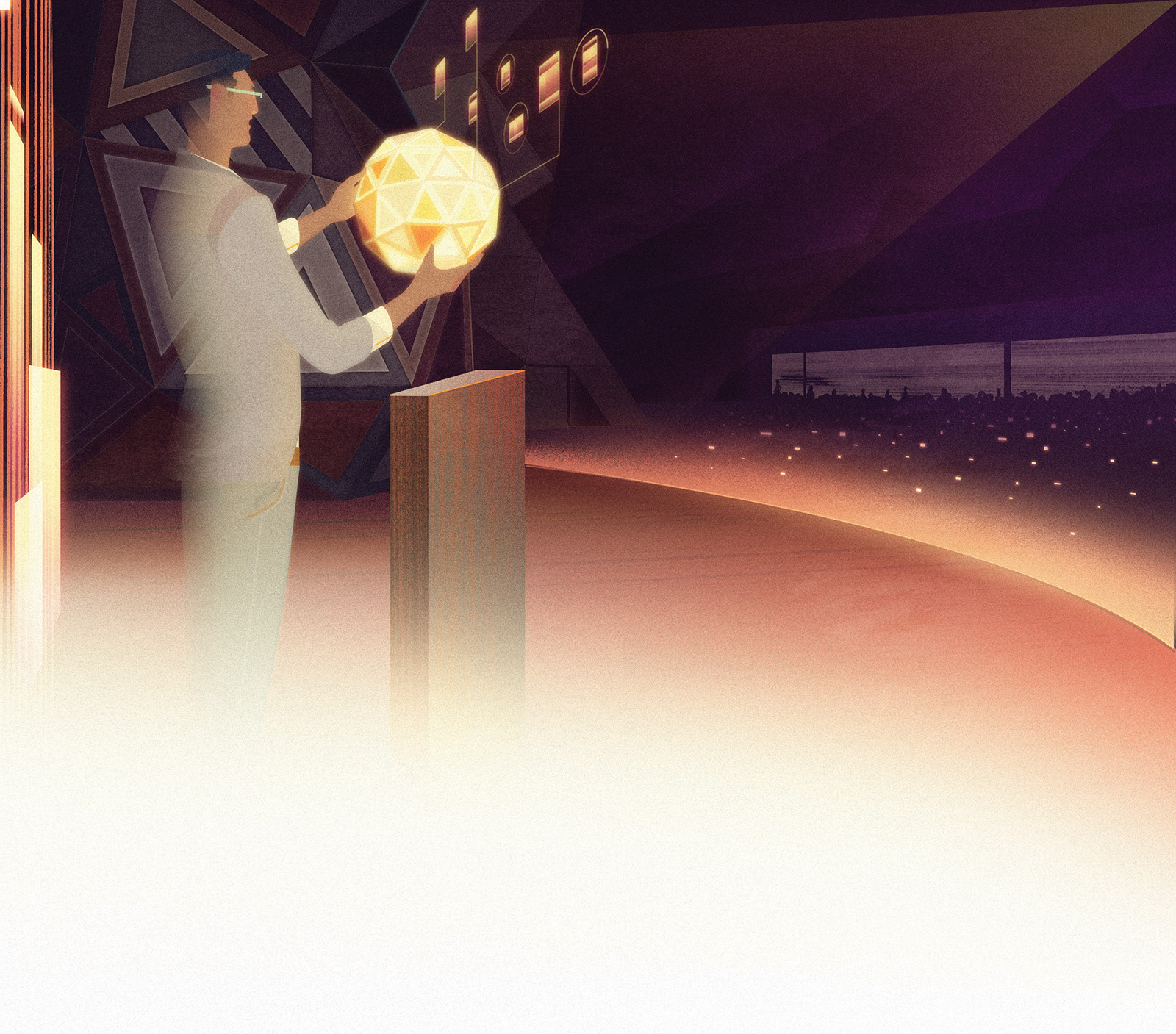 Here's an assortment of working sketches...